HWCH &thecity and MUDDY app announcement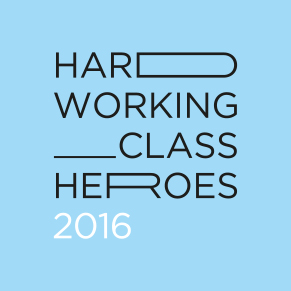 Ireland's Music Showcase & Convention
One Week To Go / HWCH & the City / MUDDY App
HWCH Festival tickets now on sale via Dice
Hard Working Class Heroes kicks off in a week with music showcases and the convention running from 6-8th October.
HWCH & The City is a free all-ages music trail across Dublin city over the three days. Featuring various artists from this year's line-up, the trail takes in cafes, bookshops, tattoo palours and more during the day. Full schedule here:
http://hwch.net/index.php/andthecity/
MUDDY is the official app of HWCH 2016.  As previous HWCH tech alumni MUDDY will now be providing the official festival app for Hard Working Class Heroes 2016 with all the info you need. With MUDDY you can discover new artists, create a personalised schedule, get reminders of your favourite acts stage times, receive push notifications of updates during the festival and isten to your favourite artists through Spotify or Soundcloud. 
IOS link: https://itunes.apple.com/in/app/muddy/id969792062?mt=8
Android link: https://play.google.com/store/apps/details?id=com.muddyapp
With over 100 bands playing this year, the full day by day schedule for the music showcases is available at: http://hwch.net/index.php/line-up-2016
HWCH Convention 2016 is the biggest gathering of Irish and international music makers and doers in the country this year, with speed sessions and workshops and conversations facilitating exchanges between artists and the music business taking place at the Chocolate Factory, Kings Inn Street, Dublin 1. Admission to all convention events is FREE. Info on delegates and schedule:
http://hwch.net/index.php/convention2016
Tickets on sale now via Dice
Weekend Tickets €45, Nightly Tickets €20, Individual Venue Tickets €10, except for Tengu and the Chocolate Factory which have two stages – €12.50.
Student tickets are available to purchase from the box office (Film Base, Curved St) on Thurs 6th Oct only, weekend ticket €25, bring photo ID
HWCH is supported by The Arts Council, Culture Ireland, Failte Ireland/Tourism Ireland and IMRO.

For interviews and sessions with bands / interviews with HWCH CEO Angela Dorgan / photos please contact lizageddes@gmail.com / 01 6750529