HWCH Convention Announcement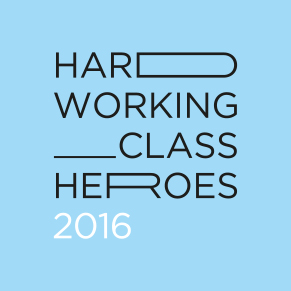 Ireland's Music Showcase & Convention
Thursday 6th | Friday 7th | Saturday 8th October – Dublin
ADMISSION FREE AND OPEN TO THE PUBLIC
HWCH Festival tickets now on sale via Dice
Hard Working Class Heroes are delighted to announce details of HWCH Convention 2016 which will take place at the Chocolate Factory, Kings Inn Street, Dublin on October 6th, 7th and 8th.
Admission to all convention events is FREE.
HWCH Convention 2016 is Ireland's music convention, the biggest gathering of Irish and international music makers and doers in the country this year, with 1,300 speed sessions and 22 workshops and conversations facilitating exchanges between artists and the music business.
HWCH Convention 2016 will have two tracks. The first will focus on discussions and conversations around such issues as changes in the industry, how artists and businesses are adapting to the new environment and, what has become a key and unique theme of late at the convention, what fans make of all this. The second track is three days of how-to workshops covering digital, social media, videos, visuals and much more.
International delegates at HWCH Convention 2016 include bookers, agents, press and radio from the US, UK and Europe who'll join a huge number of Irish music industry professionals in discussions, debates and conversations over the weekend.
Speakers at HWCH Convention 2016 are as follows (Irish unless otherwise stated):
Adam Ryan New Music Promoter & Festival Programmer, The Great Escape – UK
Aisling O'Riordan Music Promoter, Southern Hospitality Board
Alan Cullivan College Principal, BIMM Dublin
Amanda Petrusich The New Yorker, Pitchfork, New York Times – US
Ben Ratliff New York Times and author of Every Song Ever – US
Bernie Divilly International Marketing Consultant
Brendan Canty Co-founder, Feel Good Lost
Bressie The Blizzards
Casper Mills SXSW – US
Cecile Communal ATC Live – UK
Chris Douridas KCRW, Los Angeles – US
Christian Tierney Video maker for James Bay, The Academic, Gavin James etc
Colm O'Sullivan Programme Director, Today FM
Conor Wilson Co-founder, Mother
David Henry Canadian Music Week – Canada
Dr. Niamh Nic Ghabhann University of Limerick
Elaine Joyce Social Strategy Director, CKSK
Eleanor McGuinness Pitch and Smith
Emily McBride Paste Magazine – US
Emmet Condon Homebeat
Eve Fairley-Chickwe Kobalt – UK
Fachtna O'Ceallaigh Manager, Hare Squead
Sallay Garnett Loah
Grimur Atlason Iceland Airwaves – Iceland
Gary Fortune MondoNYC – US
Harry Martin Director, Domino Records
Hazel Cills MTV News – US
Isla Angus Earth Agency – UK
James Byrne Manager, Girl Band
James Foley Spotify – UK
Jennifer Masset A2IM / Indie Week New York – US
Joe Clarke CWB
Josh Dalton Crack In the Road – UK
Ken Allen Manager, James Vincent McMorrow and Owner, Faction Records
Lauren Down Line OF Best Fit – UK
Lizzie Fitzpatrick Bitch Falcon
Margriet Colenbrander Eurosonic – Netherlands
Mark Meyer International Marketing, Play It Again Sam / Different Recordings – UK
Mark Gartenberg MG Limited – US
Matthew Covey Tamizdat – US
Michael Roe Manager, All Tvvins
MuRli Rusangano Family
Phil Udell State.ie / Wordup Music Collective
Rev Moose Marauder – US
Ronan Healy Catapult Events
Ruth Medjber Ruthless Imagery
Sarah Besnard Earth Agency – UK
Seamus Carroll RMG Digital
Sinead Troy Yangaroo / IASCA
Tracy Mann MG Limited – US
William Headlam-Wells Believe Recordings – UK
Wyvern Lingo
More industry names will take part in the Speed Sessions and their names will be available on hwch.net as they are confirmed. The full day by day schedule for HWCH Convention 2016 is now live at http://hwch.net/index.php/convention2016/
HWCH Convention 2016 is supported by The Arts Council, and made possible through grant aid from the "See Here" award at Culture Ireland
HWCH 2016 LINEUP & SCHEUDLE 2016
http://hwch.net/index.php/schedule/
Tickets on sale now via Dice
Catch 100 emerging acts in venues across the city and learn valuable tips from the leaders of the music industry.
Weekend Tickets €45, Nightly Tickets €20, Individual Venue Tickets €10.
Student tickets are available to purchase from the box office (Film Base, Curved St) on Thurs 6th Oct only, weekend ticket €25, bring photo ID

For interviews and sessions with bands / interviews with HWCH CEO Angela Dorgan / photos please contact lizageddes@gmail.com / 01 6750529