Special student deal for HWCH 2014 – weekend pass €25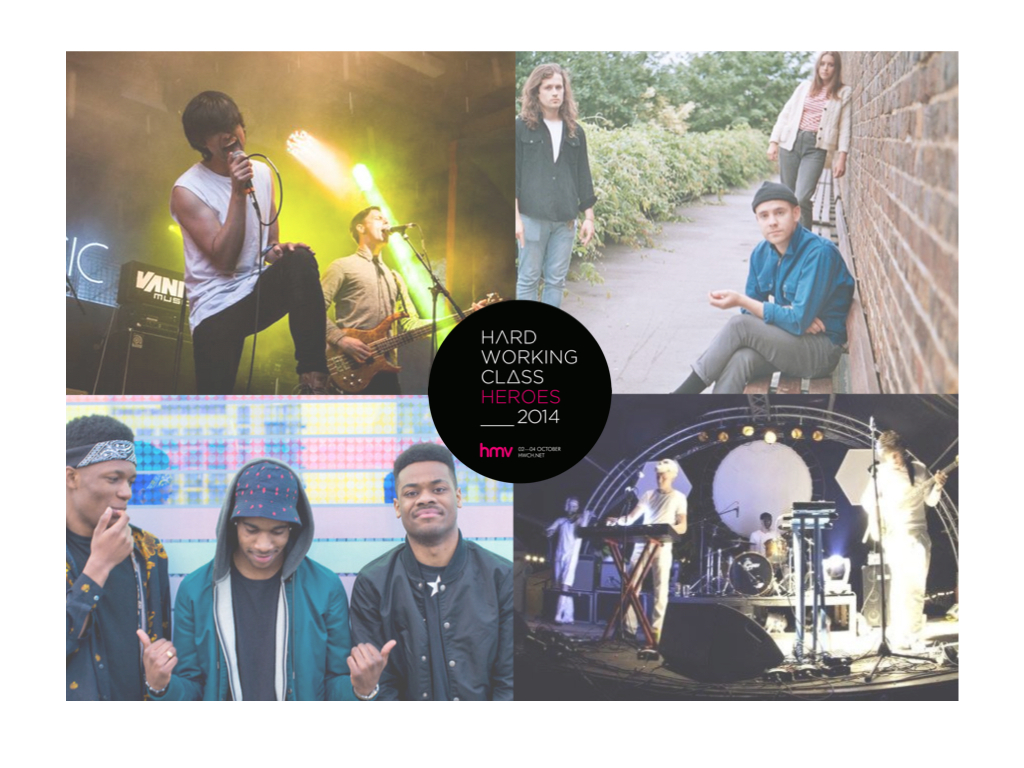 HWCH 2014, supported by HMV, is delighted to announce a special €25 student weekend ticket for this year's festival taking place 2-4 October 2014 in Dublin city centre.
The special student weekend pass is available ONLY on Thursday from the festival box office located in Filmbase, which is open between 10am-10pm.
Students can avail of the special ticket once they present a valid student ID. The weekend student ticket gives access to the 104 bands plus the three heroes, Fight Like Apes, HamsandwicH and Soak.
HWCH takes place Thursday 2 October, Friday 3 October and Saturday 4 October in Meeting House square, The Button Factory, The Workman's Club, The Grand Social, The Mercantile, Bad Bobs and The Twisted Pepper.
See the most exciting new Irish acts in small intimate venues across Dublin. Previous acts to have played HWCH include: Hozier, Villagers, Delorentos, The Strypes, We Cut Corners and The Coronas.
Special Student Weekend Pass
Price: €25
Buy them @ Box Office, Filmbase (Thursday ONLY)
The 2014 Hard Working Class Heroes Line-up in full:
A Lazarus Soul / Acrobat / Affleck / Arborist / Atriums / Benihana / Benny smiles / Brian Casey / Buffalo Sunn / Buffalo Woman / Carriages / Carried By Waves / Cfit / Ciaran Lavery / Cloud Castle Lake / Clu / Codai / Color // Sound / Columbia Mills / Conor Walsh / Contour / Deaf Joe / Dear Desert / Death In The Sickroom / Dogs / Dott / DVO Marvell / Eamon bode / Elaine Mai / Elastic Sleep / Elephant / Eoin Dolan / Fallen Rule / Floor Staff / Florence Olivier / Frankenstein Bolts / Galants / Ghost Estates / God Knows + mynameisjOhn / Grim / Hags / Hare Squead / Hauer / Hawk / His New Atlas / Hugh Hick / I have a tribe / I'm Your Vinyl / Imploded View / Jet Setter / Kobina / Kormac / Leanne Harte / little xs for eyes / Liza Flume / Low Sea / Maija Sofia / Maud in Cahoots / Me & My Dog / Me Auld Flower / Meltybrains? / Mere Moths / MKAI / moossmann  / Myles Manley / Neon Atlas / Old Hannah / Otherkin / Paddy Hanna / Participant / Planet Parade / Princess / Red Queen Contest / Replete / Satori Je / Silences / Sisters / Sleep Mc Evox / Somerville / Spies / Subplots / Tell No Foxx / The Academic / The Bedroom / The Black Sea Fleet / The Boxing Plot / The Clameens / The Hard Ground / The Late David Turpin / The Loafing Heroes / The Magpies / The Pale / The Run Ons / The Shaker Hymn / The Statics / The Vincent(s) / Tino Ras / Val Normal / Vann Music / Voids / Walpurgis Family / Wild Promises / Yes Cadets. Heroes: Fight Like Apes / HamsandwichH / Soak